Bespoke Christening gown for Catherine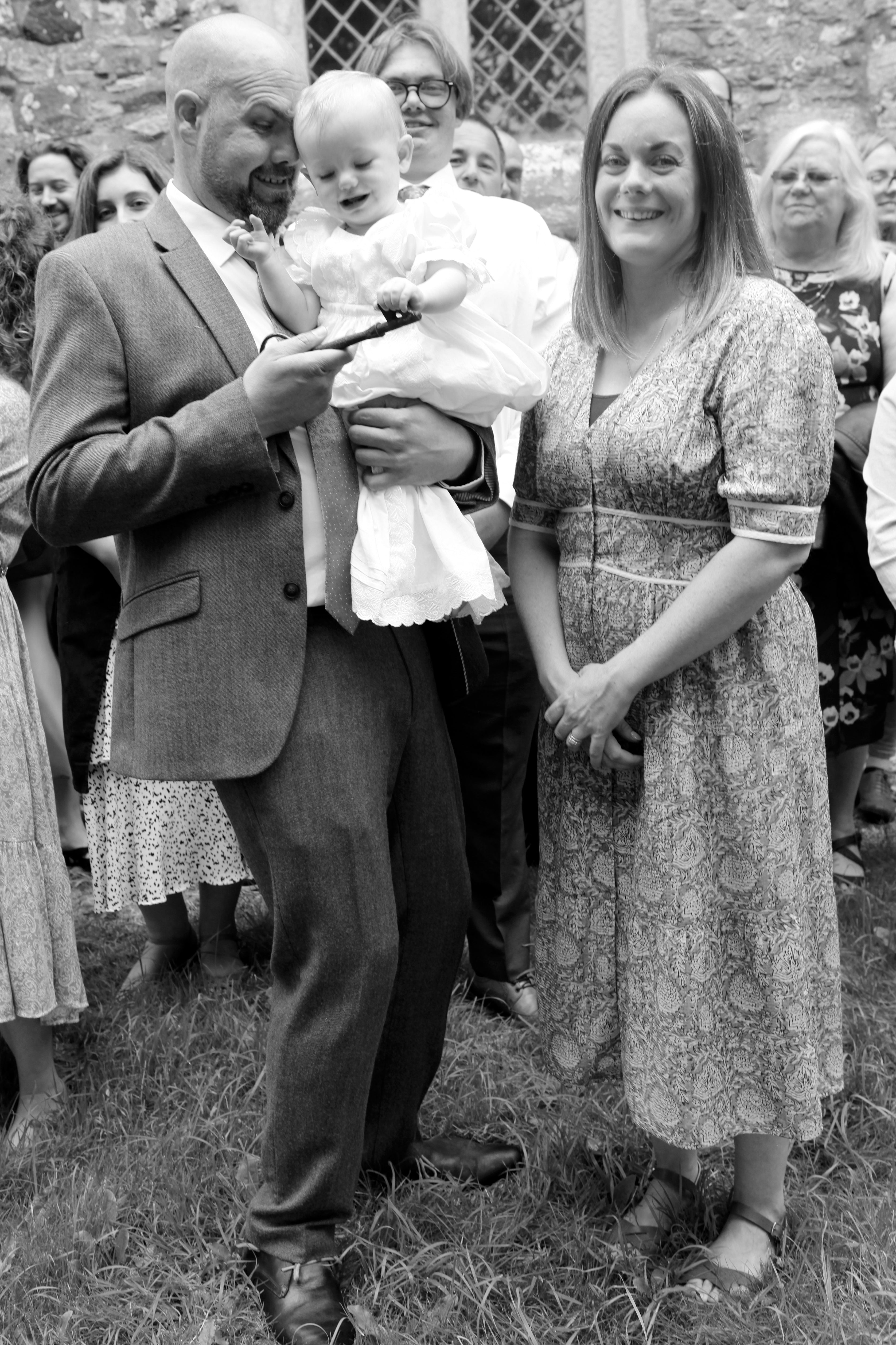 We had the pleasure of creating a very special gown for beautiful little Catherine.
Catherine's Mummy very kindly shared with us why she chose Angels and Fishes.
- Beautiful photographs created by Nicky Callis Photography.
Why was it so special to have a family heirloom and what made us choose Angels and Fishes? 
Tradition is important to me, and the concept of passing down the family christening gown through the generations means a lot.  
The gown I was christened in harks from the 1830s and was worn by many generations before me. Due to Covid-19 restrictions, we were unable to hold my daughter's christening until she was almost a year old, so we knew the original gown would be too small. It was also extremely fragile due to its age.  
My husband and I decided to reset tradition and commission a new bespoke gown, similar in style to my family's original, for Catherine to wear and pass down her family line. And so the hunt began… 
Searching online, there were plenty of off-the-rack options, mostly modern in style, but few designers offering truly bespoke gowns.  
I came across Angels and Fishes' website and was instantly drawn in. An English designer, family-run business and a bespoke offering with gowns handmade in the UK. The designs showcased on the website were beautiful, very traditional, just like we wanted.  
On reaching out it was clear that Angels and Fishes was the perfect choice. Designer/Owner Angela asked the right questions, gave a clear expectation of cost and timeframe and arranged a meeting to discuss the design in detail, followed by sketches going back and forth to ensure the completed gown was exactly as we imagined it.  
Angela has created the most beautiful gown for Catherine, surpassing all expectations. I almost wept with delight when I saw the finished gown (hand delivered by Angela – she is the very essence of exemplary customer service). The secret pocket containing a monogrammed handkerchief (Catherine's 'something old' for her wedding day!) is simply genius, as is the scrapbook of sketches and samples, with space for photographs of Catherine's christening, and of those who wear her gown in the years to come.   
E x